Giovedì 12 Luglio 2018 non prendere impegni: HRC ti invita all'evento sull'iperconvergenza SYNETO Day per scoprire SYNETO.
Con Syneto puoi:
– Virtualizzare le applicazioni
– Effettuare hyperconvergence di storage, server e networking
– Effettuare disaster recovery integrato con RTO di 15 minuti
– Garantire la sicurezza, la riservatezza and the ripristinabilità dei dati
– Proteggere i dati dal danneggiamento
– Limitare i tempi di inattività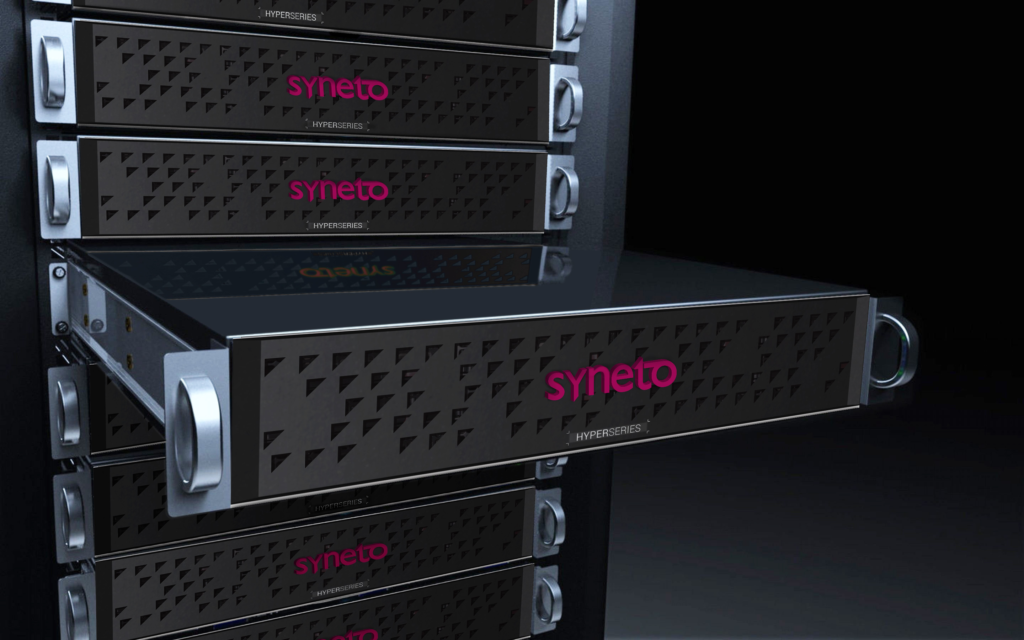 Why should you participate?
Perché avrai in esclusiva la possibilità di assistere alla demo live della soluzione, durante la quale potrai toccare tu stesso con mano quanto sia semplice ed efficiente passare a Syneto.
La casa madre sarà inoltre a disposizione per rispondere a tutte le tue domande e per indicarti quanto potresti risparmiare, utilizzando le soluzioni Syneto, sui costi della tua infrastruttura attuale, o rispetto a prodotti analoghi della concorrenza.
The event gratuito si terrà Giovedì 12 luglio alle ore 10,00 presso la Trattoria Decoratori e Imbianchini, in via Lanfranchi 28, Torino (zona Gran Madre).
Al termine dell'evento HRC sarà lieta di offrirti un appetitoso light lunch!
Per chi lo desidera, ci sarà inoltre la possibilità di visionare, subito dopo pranzo, la nuova lavagna interattiva Flip Samsung.
Vieni in HRC a testarla!
1) La tua sala riunioni dove vuoi e quando vuoi
2) Scrivi, disegna, salva i contenuti, condividi i file
3) Collabora in efficienza e sicurezza
4) Collega alla lavagna i tuoi dispositivi
5) Scrivi come sulla carta con i vantaggi del touch
GUARDA IL VIDEO DELLA NUOVA FLIP
Per iscriverti manda una mail a sales@hrcsrl.it