Why CyberDrive?
For your files, convenient but always safe.
CyberDrive guarantees the security of corporate data while working in the cloud and sharing and editing documents with other users.
In case of loss of connection, no given Is stored on the user's PC.
CyberDrive is a cloud file manager with high security standards: it enables theorganization, the sharing and the edit safe of folders and documents with users inside and outside the business organization. I file reside within the'protected environment of our Italian datacenter certified Tier3 (one of the highest certifications at the datacenter level).
CyberDrive uses, for the protection of files, the advanced cryptography 256-bit AES and prevents files from being lost or exfilted to theft, whether fixed or digital.
Access requires two-factor authentication, as well as access via "Passkey" (Fido Alliance-certified solution) that provides password replacement with secure, fast, biometric (fingerprint and/or faceID) anti-spoofing access to websites and from mobile devices.
Quick and easy
Simple to use, you can view and manage files directly from the Web portal.
It is also usable from mobile devices.
Sure
Files and folders are located on dedicated servers use a system of advanced cryptography 256-bit AES and different random passwords for each file.
Access requires 2-factor authentication or Passkey
Backup
It is equipped with the function of backup-restore on both folders and files that allows their restoration in case of loss Of the data.
Advanced management
Management of users with related access permissions to documents. Monitoring of access and space occupied by each employee.
Advanced control
Viewing the list of versions of each file with customized preservation rules for each document. E-mail notification Of any type of activity performed on the files (downloading, modification...)
Secure file sharing
 You can share files and folders with Any user, whether internal or external to their own organization, Without the data being stored on the external PC.
The perfect cloud FileManager for you and your business.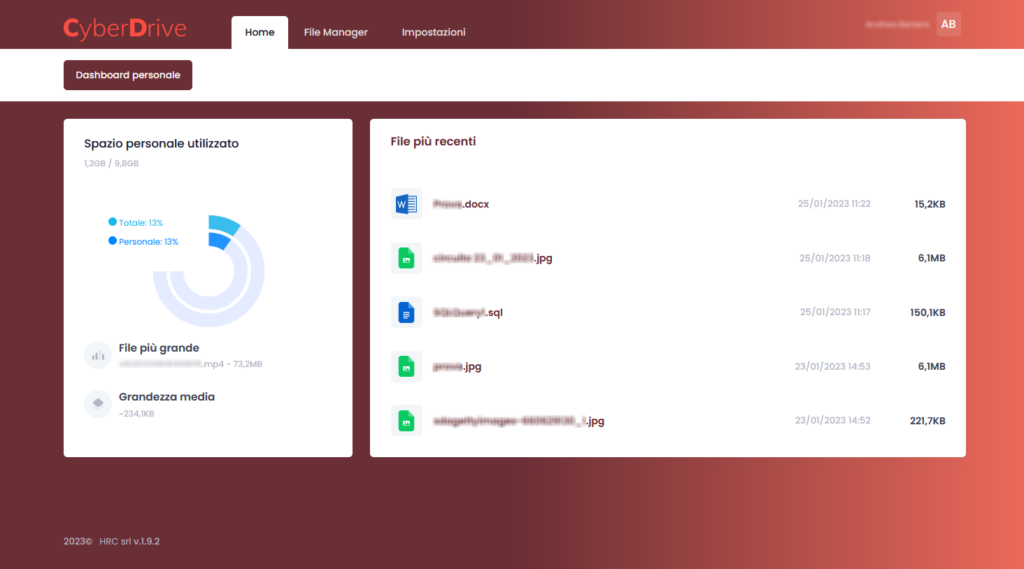 Dashboards & Analytics
From the home page of the application you already have a quick rundown of used/free space, both for its own users and at the enterprise level.
Ordered
As simple as your PC's file manager, with more functions and shares.
With an extremely modern, clean and familiar interface, CyberDrive is straightforward in its use.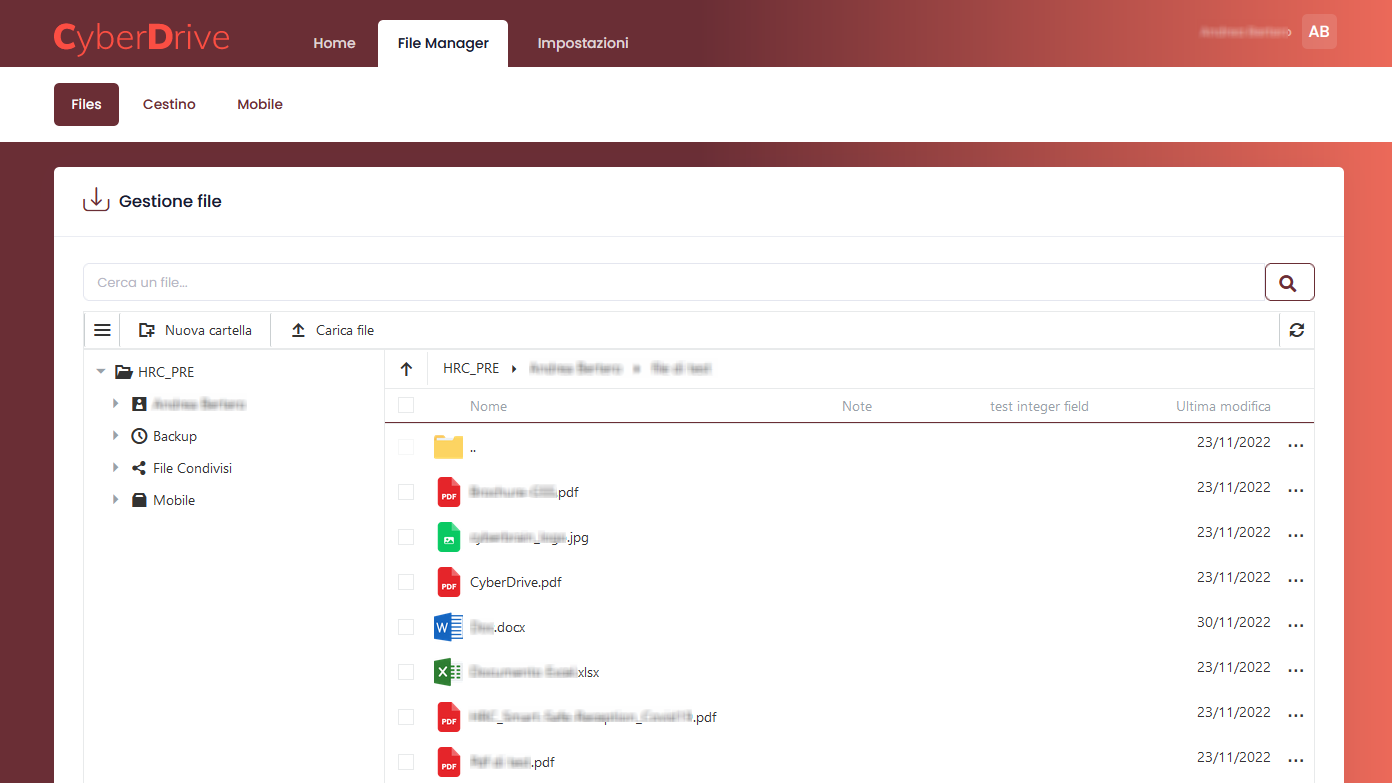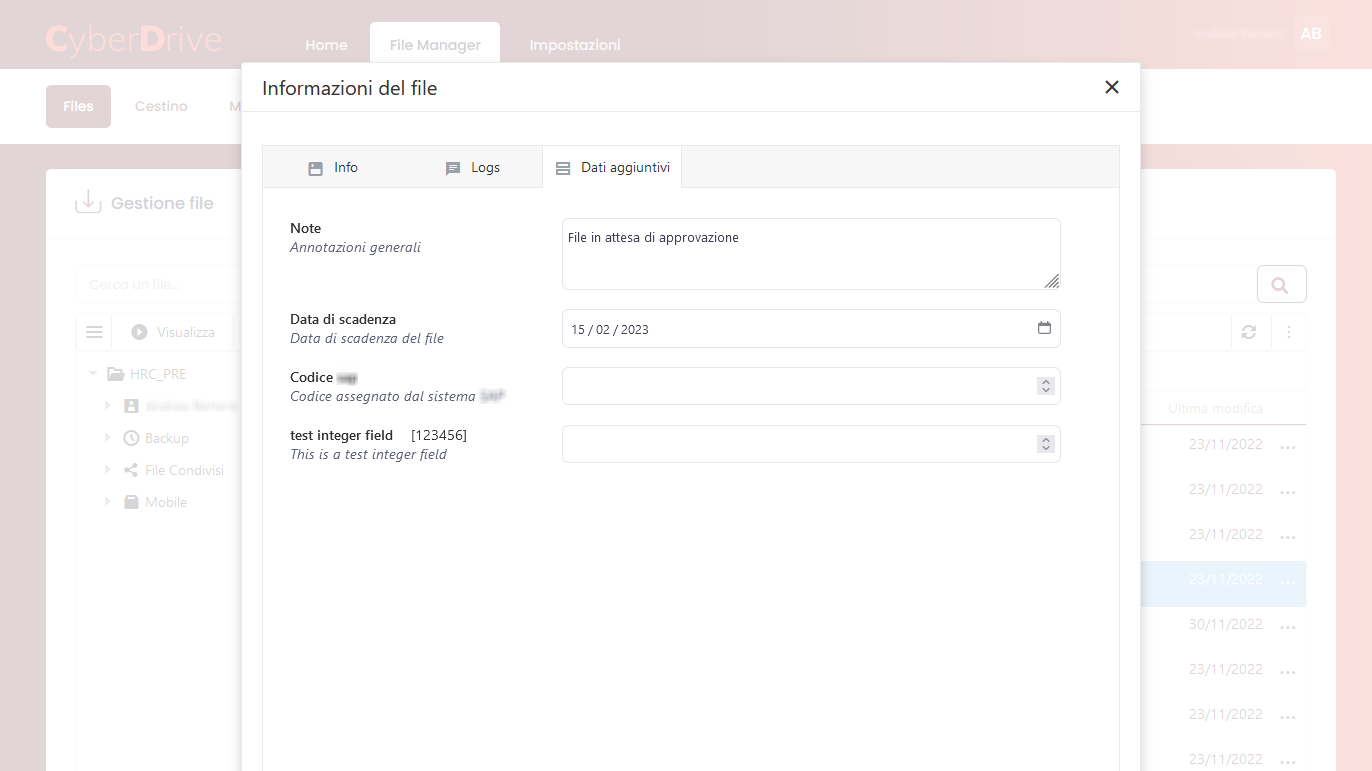 Flexible
Between possibilities of setting custom permissions, Customizable metadata on files And other customizations, HRC's CyberDrive is highly flexible For every need.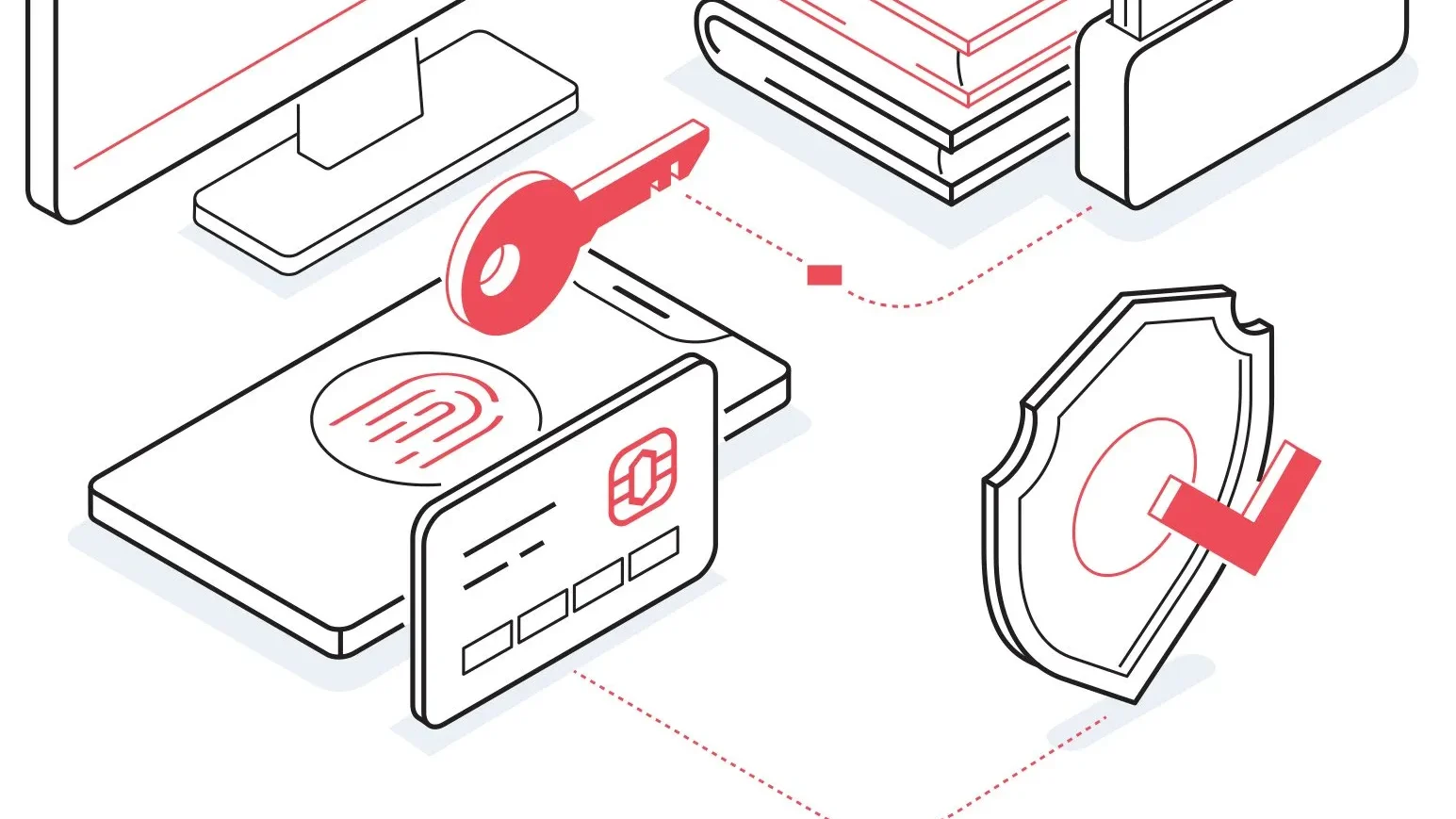 Reliable
With our care on the side backup/restore and proper file management, using CyberDrive, your files are safe And you will no longer risk losing an important document!
Sure
Thanks to our dedicated servers and a 256-bit AES advanced encryption system which encrypts each time with different random passwords, your CyberDrive-managed files respect the highest safety standards available in the market.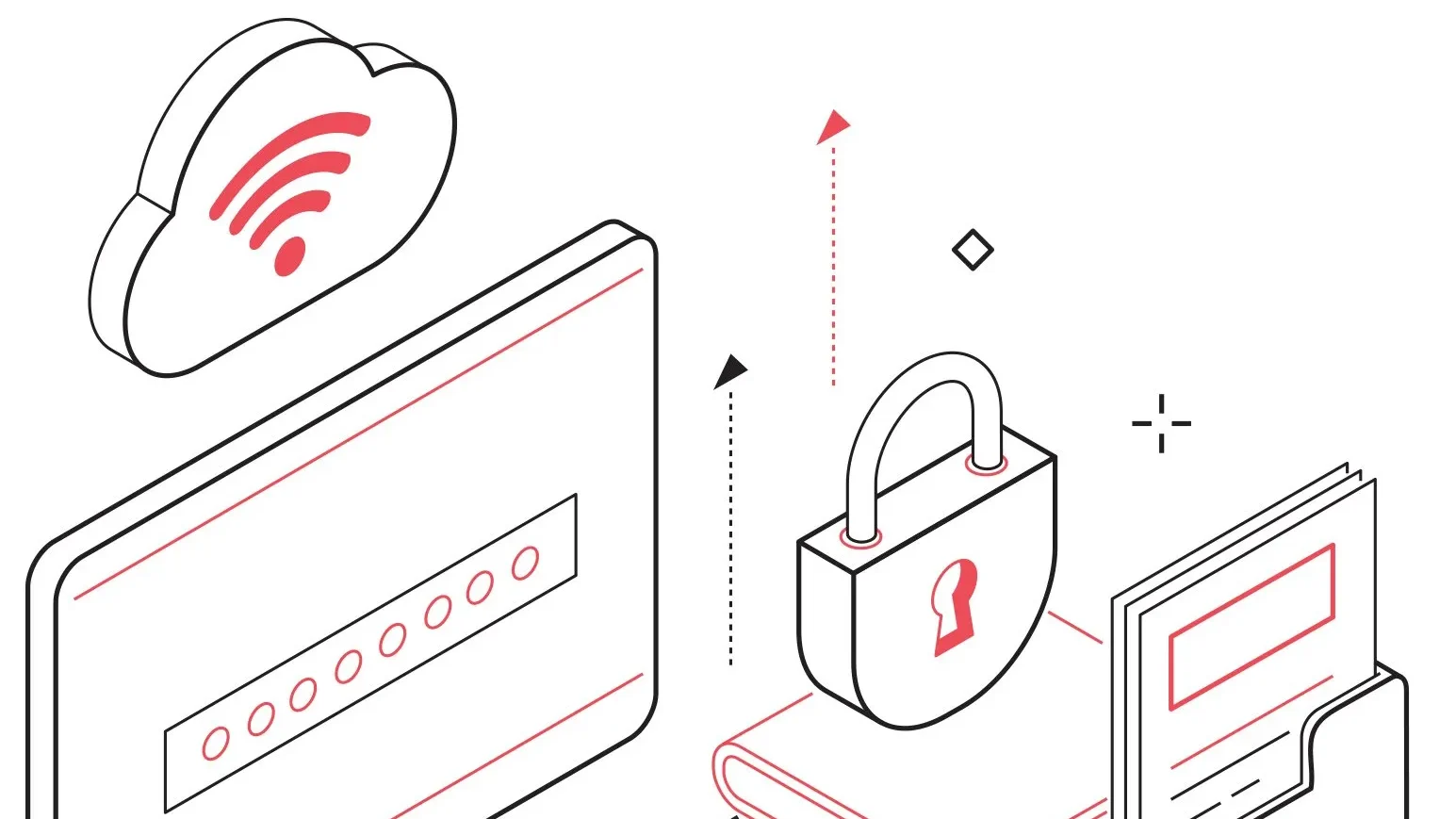 The Tier III Datacenter: 3 times secure for your files.
Data shared with CyberDrive can reside securely within the Tier III certified Datacenter site at the OGR Tech of Turin.
The Datacenter is 3 times secure. Do you want to know why? CLICK HERE.