Why Digital Business Cards?
To present itself in an even more innovative and digital way.
Digital Business Cards is HRC's solution to the generation and the management of business cards in digital format for a sharing engaging and effective of the contact information.
The business cards digital are more interactive, cheap and environmentally sustainable Than physical ones.
Discover the first business card really "green" e totally digital that requires no electronic circuitry, no NFC And no use of paper or plastic.
They allow a easy exchange and storage of contact information and can be shared with anyone, anywhere and on any device: Android, iOS, Windows.
Ensures security for your data
Business cards ready in minutes
They enhance your corporate brand
Fully customizable templates

Profiled and predefined accesses
Increases the sustainability of the company
Business cards for you and your business.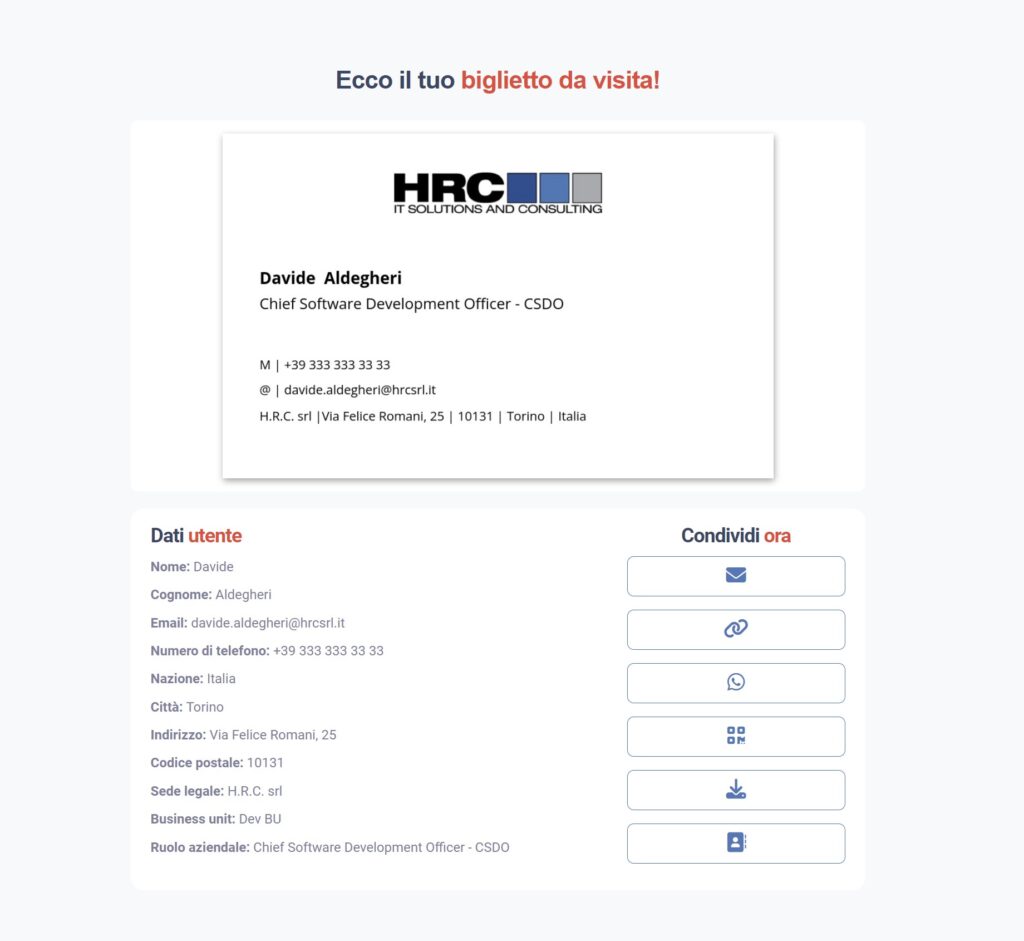 Prepare your digital business card
Easy to link to HR management or fill in, you can choose the front and back layout and sharing channels: Email, QR Code, VCard, Link, PDF, Social
From the link or email, QR code or via social
The recipient can view your business card and with one click Add it to your device contacts or download the image or PDF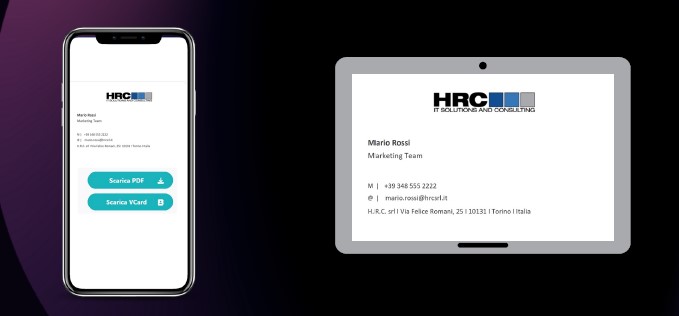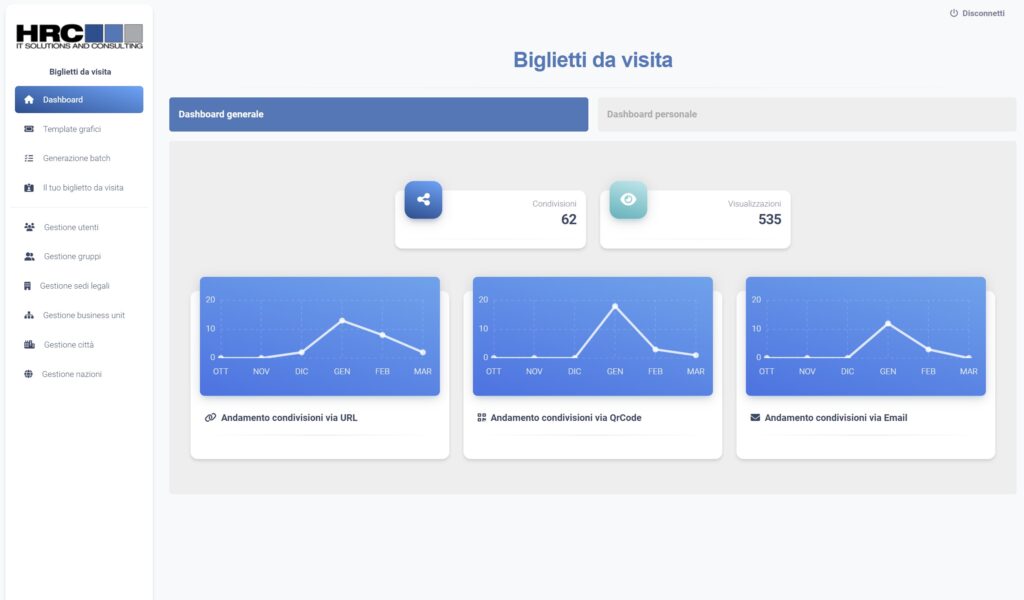 Back office management
The user can view the detail regarding the number and mode of displaying and sharing the business card, to have always under control Who has access to your contact information.