Why Event Management?
Organizing your events has never been easier.
Event Management is the platform all-in-one For managing your events.
Designed to be attractiveness e interesting for users, makes it easier for organizers to manage any kind of event, making the process more efficient e convenient.
Event Management offers a complete and integrated solution for managing all aspects of organizing an event: from planning to execution, ensuring a'fluid experience and smoothly for all participants.
AUTOMATE
THE ACTIVITIES.
Manage time better, allowing better self-management of the reservation management and enrollment flow system.
ANDATA ALYSIS.
AND STATISTICS.
By collecting and analyzing data in real time, it enables you to identify where improvements are needed
CUSTOMIZE FUNCTIONS
It is possible to customize the software to meet the specific needs of each event, thus offering a tailored, high-quality service.
EFFECTIVE COMMUNICATION
Dedicated functions for effective communication through integrated communication tools.
GREATER EFFICIENCY
With Event Management your operation flow will have greater efficiency in managing bookings saving you time.
MEMBERSHIP MANAGEMENT
With real-time membership management, you will be able to provide high-quality customer service at all times.
Event Management, the precise and timely event management.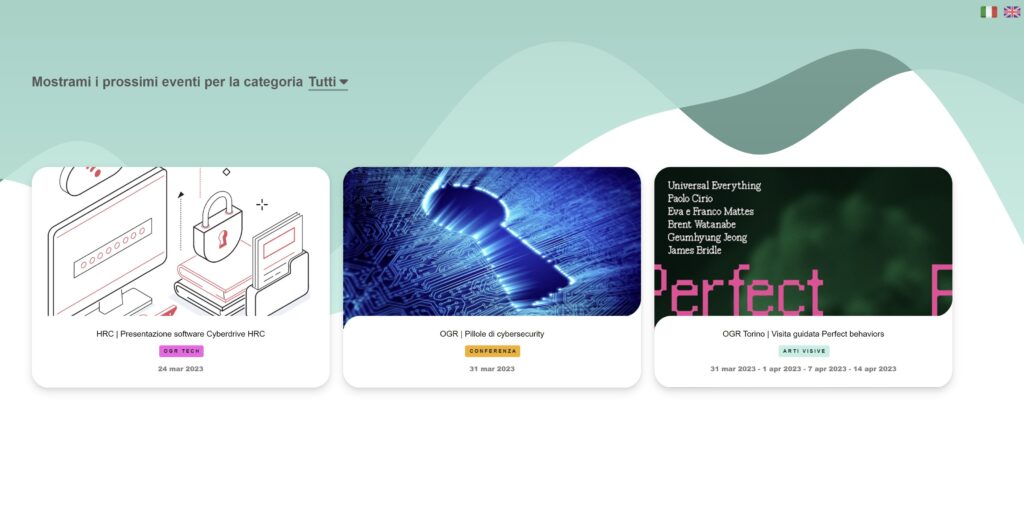 Visitor booking portal
The portal allows you to choose the day and the number of participants, registration is simple and immediate. A booking confirmation email closes the journey of the visitor.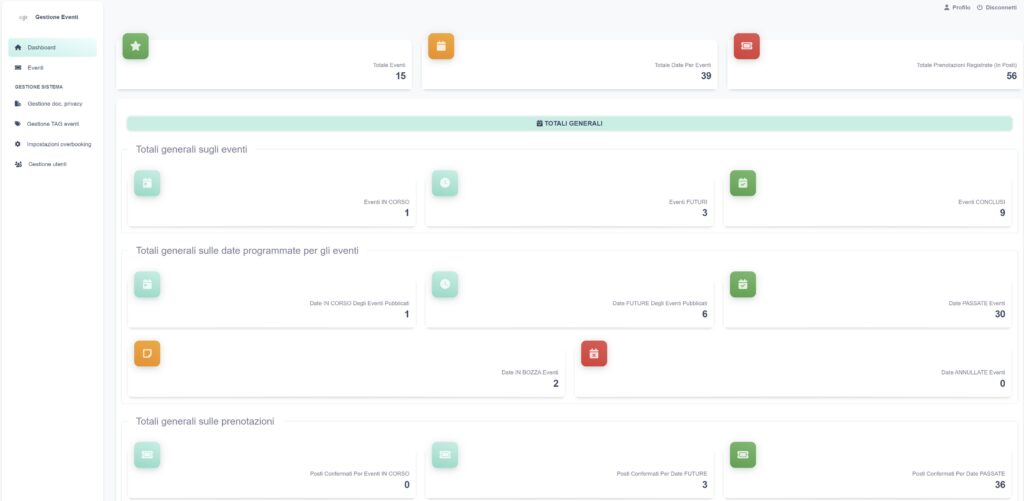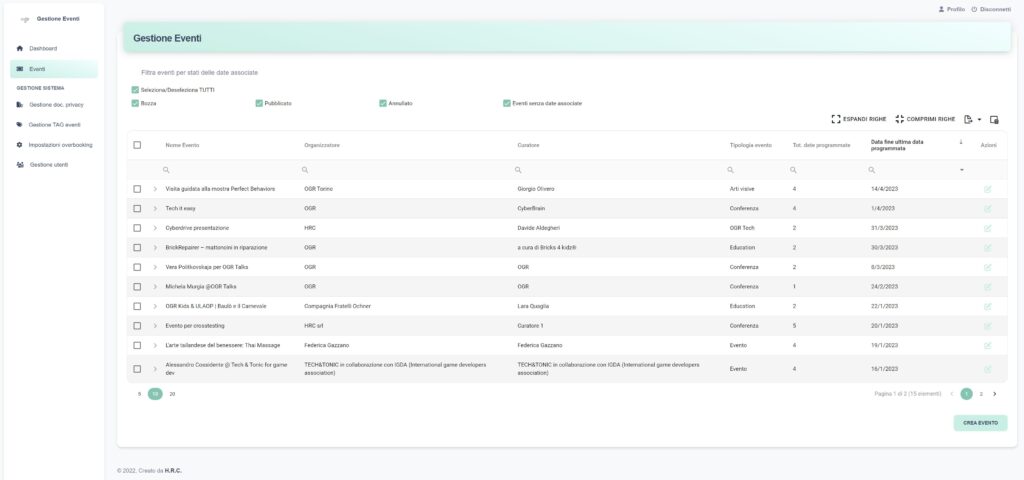 Back office management
Event management figures are in their comfort zone, preparing events, scheduling calendar dates, keeping in draft and then letting it all be published automatically. It is simple to welcome visitors.