Why Totem Smart Reception?
For a modern and organized reception that puts guests at the center
Smart Reception Totem is the ideal solution for those who want to automate e speed up access to its facilities, while ensuring a friendly service and safe For its visitors.
Smart Reception Totem Provides comprehensive access management support.
This makes the service not only convenient, but also smart e comfortable for visitors.
Whether it is a business, hotel, museum, store, office, airport or any other public space, our Totem is the ideal choice To automate and make access pleasant.
The modern Smart Reception Totem for safe and welcoming entrances.
INTERNAL USERS
& EXTERNAL GUESTS
A new way to welcome visitors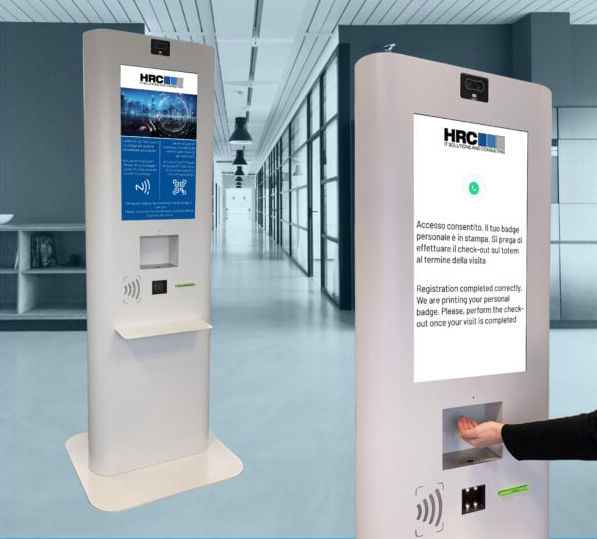 The Totem is fully customizable in shape, size, color and software to best integrate it with the systems already in place