April 19 in Turin discusses Security, Hyperconvergence and GDPR
What are the challenges IT managers face in their daily lives? We put security first!
The following are requested solutions always plus slender, simple to use, effective, safe e less expensive. But the budget is getting tighter and tighter....
SYNETO is the next-generation solution of hyperconvergent infrastructure created to address this need that also helps you to be compliant at GDPR. Do you want to know more?
Sign up at thefree event organized by HRC a Turin, we will talk about Security and Hyperconvergence: we are waiting for you Thursday, April 19 at 9:45 a.m.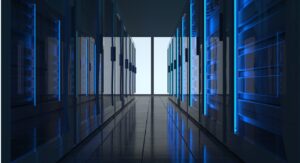 During the event there will be a speech dedicated to the GDPR held by a legal representative of the firm Rödl & Partner. The firm, winner of the "Privacy Firm of the Year" award during the Legalcommunity IP & TMT Awards 2017, is top expert on issues related to the GDPR.
The attorney, at the end of the session, will be available to answer all your questions.
The event will be held at a historic location in the Turin area located in the precollina, a stone's throw from Gran Madre, Piazza Vittorio and HRC:
Restaurant Trattoria Decorators and Painters 28 Lanfranchi Street, Turin
What is SYNETO? SYNETO is. The solution that enables:
Virtualizing applications
Perform hyperconvergence of storage, server and networking
Perform integrated disaster recovery with 15-minute RTO
Sharing native files
Ensure the security, confidentiality and restorability of data
Protect data from damage
Limiting downtime
With the law firm Rödl & Partner we will have a chance to explore further:
Role, functions and competencies of the data protection officer
Data Protection Impact Assessments
Agenda
09.45: Welcome coffee
10,00: Welcome by HRC
10:15 a.m.: Presentation and demo of SYNETO
11:45 a.m.: Everything you wanted to know about GDPR - Rödl & Partner Law Firm
12:30 P.M.: Q & A
13.00: Light lunch