We will introduce you to our management system dedicated to occupational health and safety: OPERA
Opera places improvement and optimization of occupational health and safety management at the center of the company's goals. On Sept. 28 at the OGR, along with David Aldegheri, HRC's software development manager, you can get a closer look at Opera;
David will guide you through a detailed, clear and precise presentation of our occupational health and safety management software to help you understand how Opera fits into the regulatory framework of the legislative decree 81/08, supporting your company in complying with legal obligations and effectively managing the necessary documentation related to occupational health and safety.
Since 2005, we have been committed to meeting the needs of our customers through the Establishment of systems aimed at the optimal management of health and safety in the workplace. We have developed customized solutions that are perfectly suited to the specific needs of our customers. In 2021, we introduced "Opera," which, in contrast to traditional models, is distinguished by its innovative approach based on the user experience, which is why we put people at the center of every process.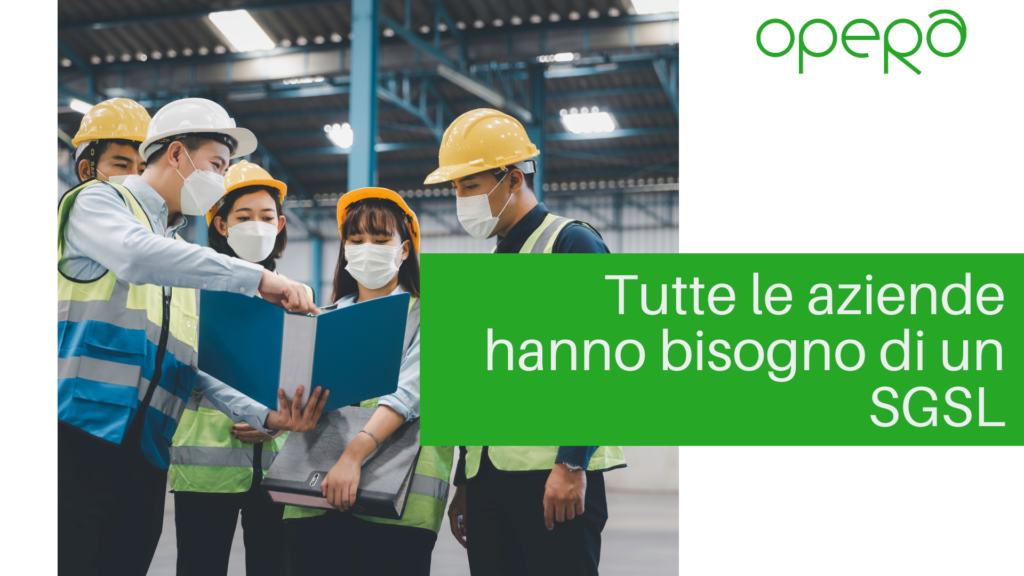 Opera is designed and continuously updated to meet current laws and regulations.
OPERA is developed with extreme attention to detail: we understand The importance of precise, nested and interconnected management of all information, as an error in this area could result in even criminal liability for company managers and safety officers. Opera acts as a valuable ally in an environment where standards are constantly evolving and the needs of businesses are growing proportionally.
Our goal is to provide our customers with a reliable and advanced tool to assist them in meeting the challenges of changing regulations and business practices.
We are proud to present It operates as a cutting-edge solution, ready to guide companies toward a future of health, safety and efficiency, in order to increasingly reduce workplace accidents due to oversights, defaults, errors...
By attending this event, you will have the opportunity to:
Asking questions direct to the expert And clarify any doubts you may have.
Experiencing firsthand Opera's speed and ease of use.
Exploring the advanced features that make Opera a benchmark in the health and safety management industry.
In addition, those who attend the event will have the opportunity to take advantage of up to the December 31, 2023 of a reserved price.
Only ten places are available. Don't lose yours!
Following this we will be pleased to offer participants a rich aperitif.
We are waiting for you!