Thursday, July 12, 2018 Make no commitments: HRC invites you to the SYNETO Day hyperconvergence event to learn about SYNETO.
With Syneto you can:
- Virtualize applications
– Make hyperconvergence of storage, servers and networking
– Make disaster recovery integrated with RTO of 15 minutes
– Ensuring the safety, the confidentiality and the restorability data
- Protect the data from the damage
- Limit the timing of inactivity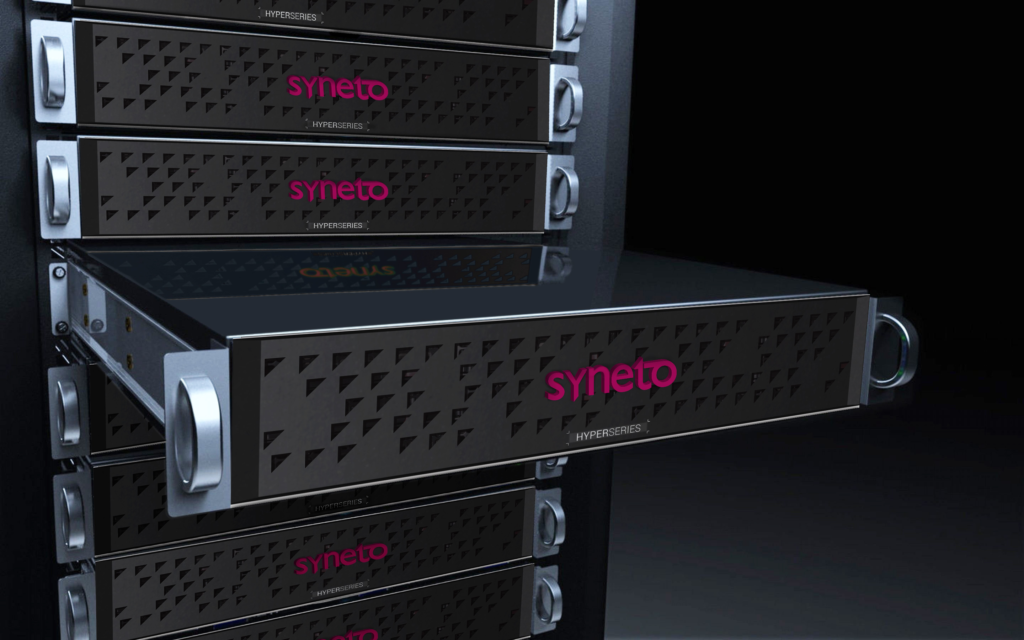 Why should you participate?
Because you will have exclusively the opportunity to attend the live demo Of the solution, during which you will be able to touch yourself how much simple and efficient switch to Syneto.
The parent company will also be available To answer all your questions and to point you to the following how much you could save, using Syneto solutions, on the costs of your current infrastructure, or compared with similar products competition.
The event free will be held Thursday, July 12 at 10 a.m. at the Trattoria Decorators and Painters, at 28 Lanfranchi Street, Turin (Gran Madre area).
At the end of the event HRC will be pleased to provide you with an appetizing light lunch!
For those who wish, there will also be an opportunity to view, immediately after lunch, the new interactive whiteboard Samsung Flip.
Come to HRC to test it!
1) Your meeting room where you want and when you want
2) Write, draw, save content, share files
3) Collaborate in efficiency and safety
4) Connect your devices to the board.
5) Write like on paper with the advantages of touch
WATCH THE VIDEO OF THE NEW FLIP
To sign up, send an email to sales@hrcsrl.it