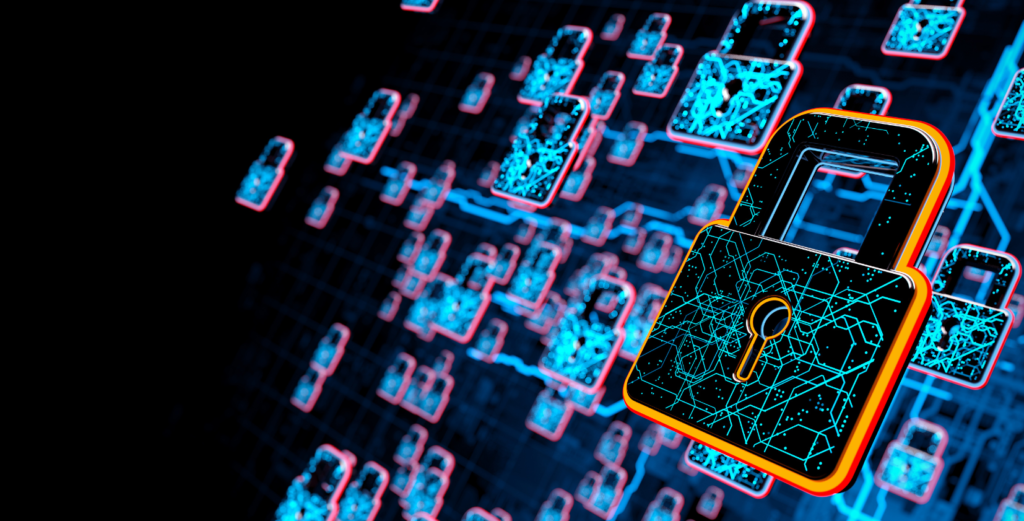 We look forward to seeing you on October 13 for the Cybersecurity Conference.
In Europe, the month of October is unanimously recognized as the period dedicated to the Cybersecurity awareness. Awareness of cybersecurity risks is critical for businesses, and our Cyberbrain team has been committed to spreading this message for years.
For this reason, we are expecting you on October 13 for a conference dedicated to cybersecurity, organized in collaboration with Bank of Cherasco. Banca di Cherasco has always stood out for its proximity to its customers and its attention to the well-being of their businesses, which is why we chose to partner with them for this important event. Danilo Rivoira, Deputy General Manager of Banca di Cherasco, and Gianluca Lingua, Head of Commercial Area, enthusiastically welcomed the opportunity to raise awareness of IT security among companies.
Many times there is a misperception on the part of small and medium-sized entrepreneurs that their company, precisely because it is small, is not among those that might be of interest to a hacker. Normally it is precisely these businesses, however, that are most at risk:
because garrisons are scarce or nonexistent and trivial anti-virus are not enough to prevent cyber attacks. To see one's IT data stolen, for an ordinary business, means stopping production and sales with damage that sometimes becomes irreversible. Among the tasks of a Cooperative Credit Institute is also to foster the development of business culture, and security on the network is now an indispensable aspect for any kind of productive reality and not only

Gianluca Lingua | Commercial Area Manager
The event will be held on Friday, Oct. 13, at the headquarters of Banca di Cherasco, located in Bra Street, 15 - Cherasco, starting from 4 p.m.. It will be an engaging day full of tips, during which we will explore the latest trends in cybersecurity and share valuable practical advice on how to protect yourself, your business and your personal data.
We will have the privilege of hosting Agostino Ghiglia, Component of the Guarantor for Personal Data Protection, among the participants at the conference. His talk will guide us through the fundamental right to personal data protection and explain how to protect ourselves and our organizations from Cybersecurity-related risks especially in this month of October.
Also in attendance will be Giovanni Claudio Olivero, president of Banca di Cherasco; Carlo Davico, mayor of Cherasco; and Mariano Costamagna, president of Confindustria Cuneo.
Don't miss.
Introduction
Rocco D'Agostino, Administrator | HRC
Interventions
"The growing threat: case history of hacker attacks in Italy."
Nino D'Amico, Chief Technology Officer HRC & Head of CyberBrain
"Mental Hacking Experiments."
Emanuel Spina, Mentalist and Life Coach
"Cybersecurity and Data Protection."
Augustine Ghiglia, Component of the Data Protection Authority
Conclusions
Danilo Rivoira, Deputy General Manager | Bank of Cherasco
Aperitif
A way to network and take away any doubts about the topic with a rich aperitif offered by Banca di Cherasco.